The New Games Reunion Weekend Saturday, June 25th & Sunday, June 26th, 2016
Please note: This event has already happened. It was great.
Dear Friends and Fellow Gamesters:
You Are Most Cordially Invited to Participate in
The New Games "re:Play ~ The History & Mystery
of New Games"
Symposium and Special Event
The New Games Reunion: consists of a weekend of Play, Fun and Celebration for New Gamesters of all vintages in two rounds.
Round 1: The Symposium Saturday, June 25, from 11am - 5pm
The Red Victorian, 1665 Haight Street, San Francisco
A one-day gathering of New Games staff and trainers, open to the general public, to dialogue and document the New Games Movement. Please note: While this event is free, we are suggesting a donation of five to ten dollars be made to thank our hosts, the folks at the Red Victorian.
Won't be able to attend in person? You can attend the Saturday Symposium online through Google Hangouts. You will need a Google account and pass along your e-mail address in advance to attend virtually. Please send your e-mail address to: n e w g a m e s a t t o d d s t r o n g d o t c o m (You will need to remove all the spaces and substitute the words "at" and "dot" with the appropriate symbols.)
The New Games Symposium at the Red Vic Hotel
Information on setting up a Google Hangouts account
Round 2: The re:Play Special Event Sunday, June 26, from 11am - 5pm
The Headlands Center for the Arts, Marin Headlands
An open Fishbowl Dialog of New Gamesters, to tell the Story(ies) of New Games and The New Games Movement (past, present, and future), followed by lunch and a New Games Festival in a large field adjacent to the Headlands Center for the Arts with a Final Debrief. Open and free to the Public.
There will also be a Juggling and Object Manipulation area. Take a break from the games and learn how to juggle, manipulate flower/devil sticks, swing poi, spin a diabolo, stack dice, and/or play with other skill-based toys.
There are two types of people in the world, bubble makers and bubble poppers. Discover your destiny in the Bubble Oasis zone of the festivities.
Additional information and lunch reservations for the Sunday event can be found here:

Please Invite Friends, Family and Local Contacts to Attend
Additional information will be added as it becomes available. Thanks.
Please note: It has been suggested that some of the "old" New Games may have to be modified to accommodate the passing of years. Below are some possible adaptations:
British Bulldog has changed to British Lapdog.
Stand Up is now called Please Help Me Up.
A What? will be a component of all of the games.
Octopus has morphed into Octogenarian.
Human Spring involves just shaking hands, adventurous players may attempt a hug.
Lap Game now has optional equipment, chairs.
Prui no longer requires players to close their eyes, just take off their glasses (suggested by Nancy).
Quick Lineup may require a new adjective.
Last Detail is less focused on what your fellow player is wearing and more on remembering who s/he is.
Any other suggestions?
New Games re:Play
On June 26, 2016, folks came together in the Marin Headlands for the New Games re:Play. Andria Lo
was there to photograph the event. All of the photos on this page (below) are credited to Andria Lo. Many thanks.
Additional photos (by Jamie Hascall) of the event can be seen here.
All photos credited to Andria Lo
The Marin Headlands really are spectacular. The weather was great. The folks were wonderful.
Hovering your mouse over an image should show a larger version.
Many thanks to Robert Herbst for organizing thise event and the Headlands Center for the Arts for being such nice hosts.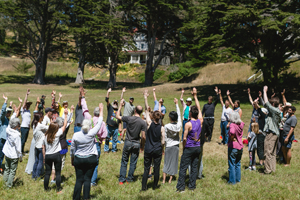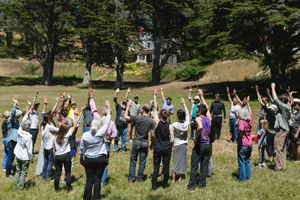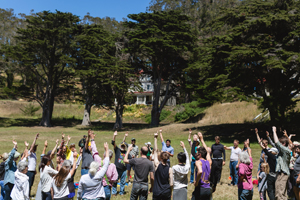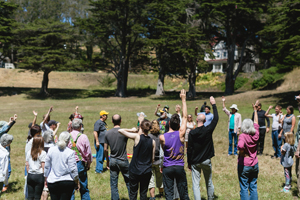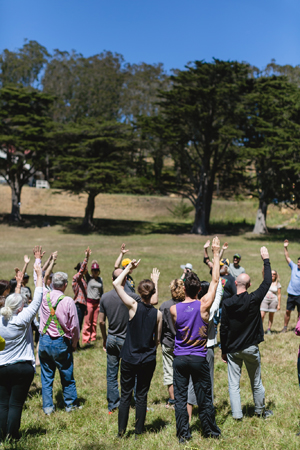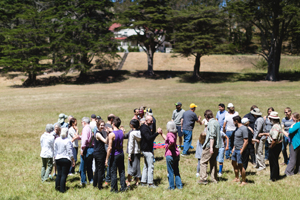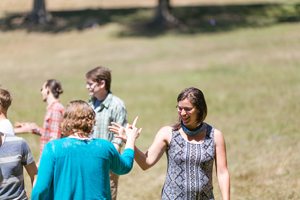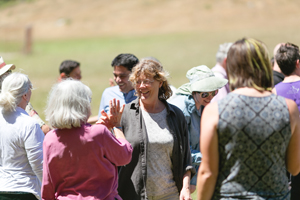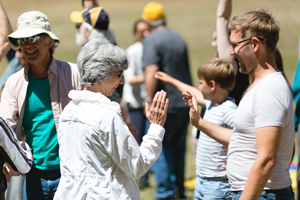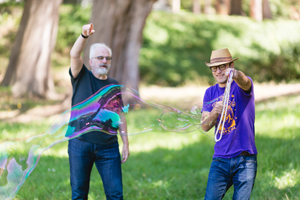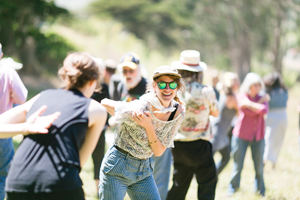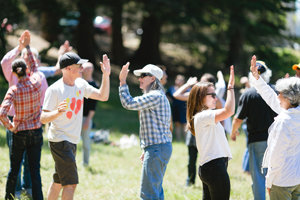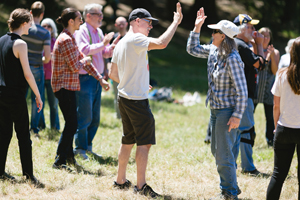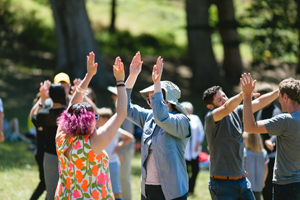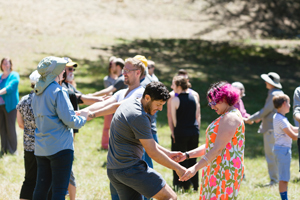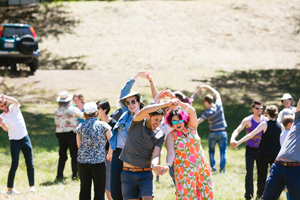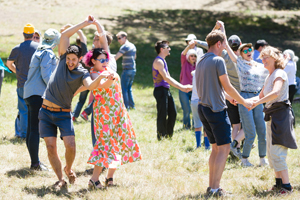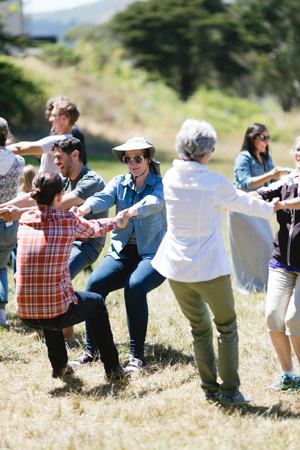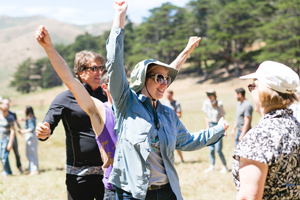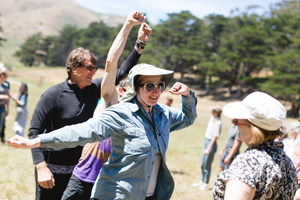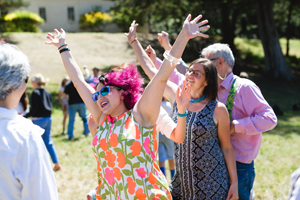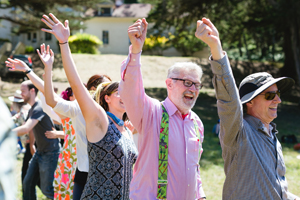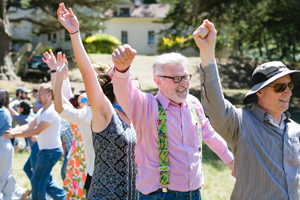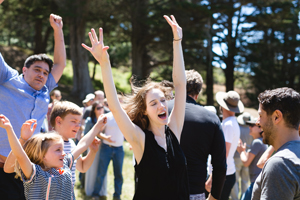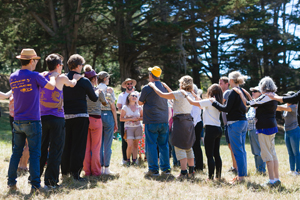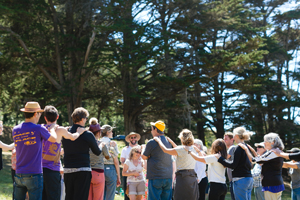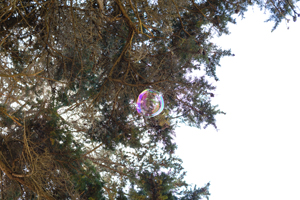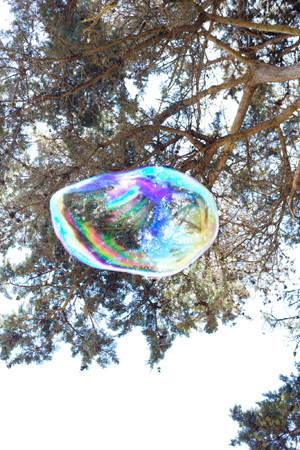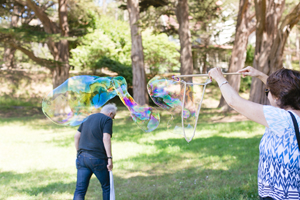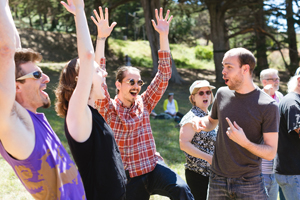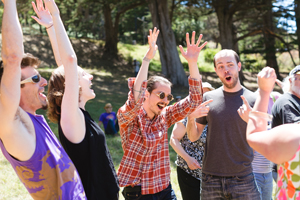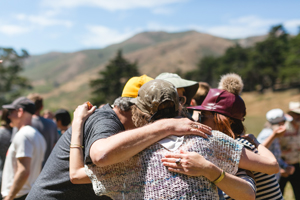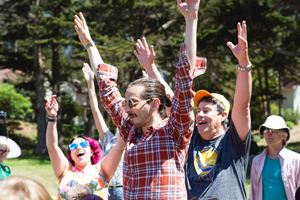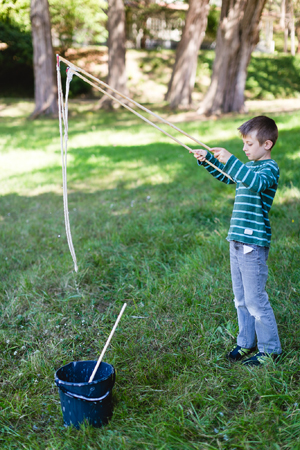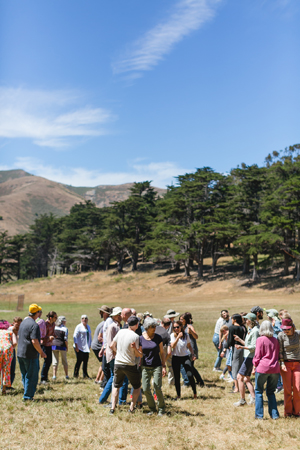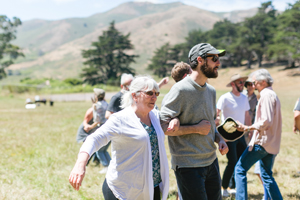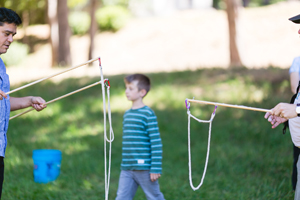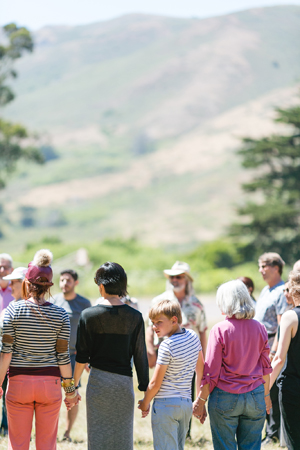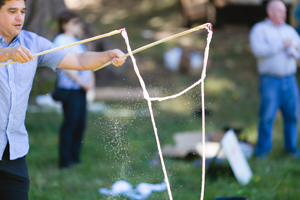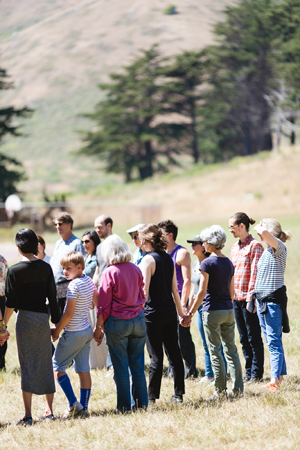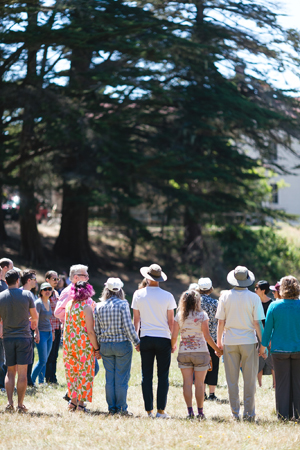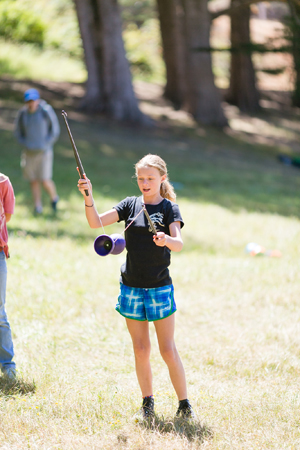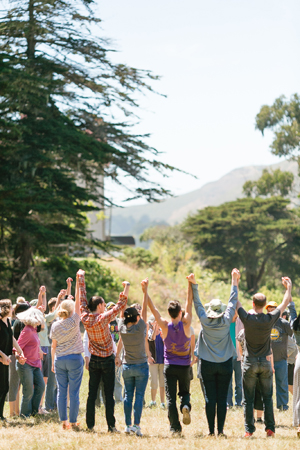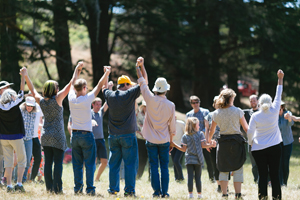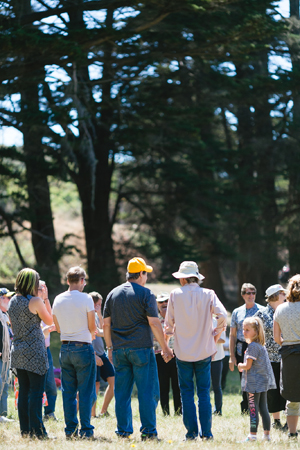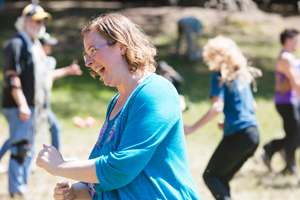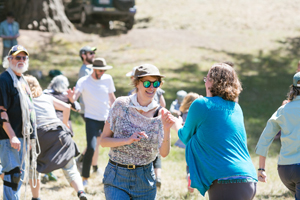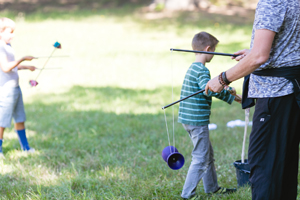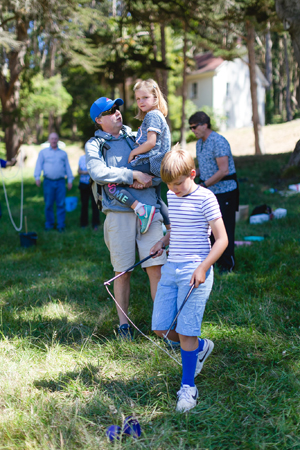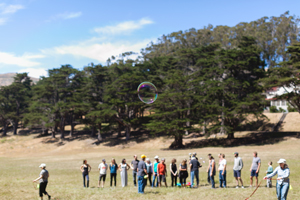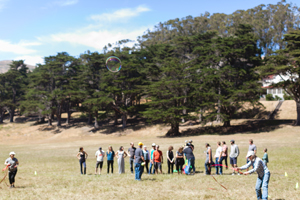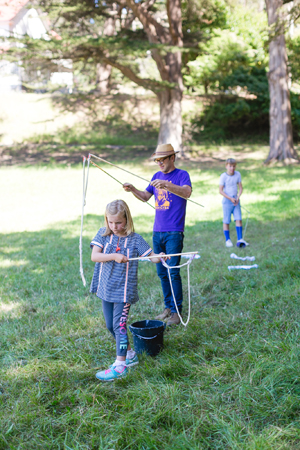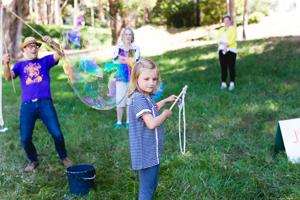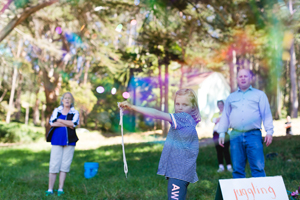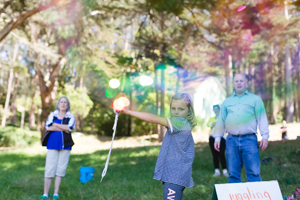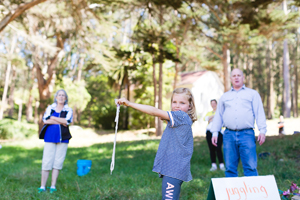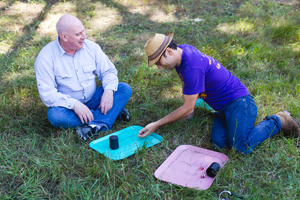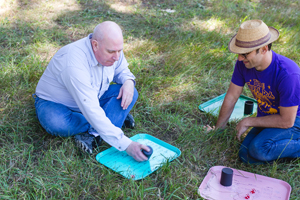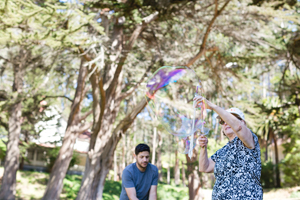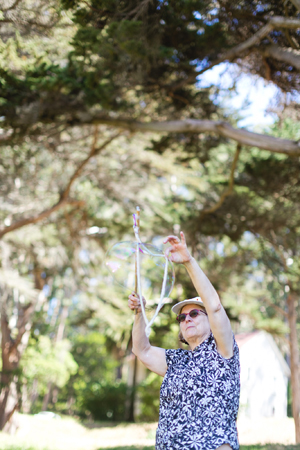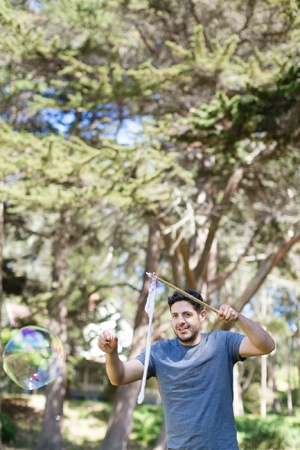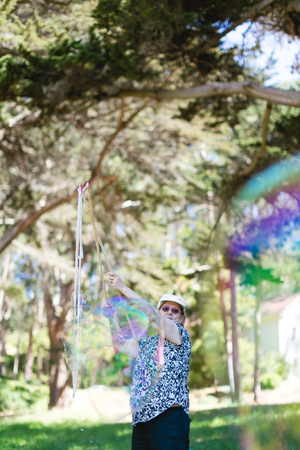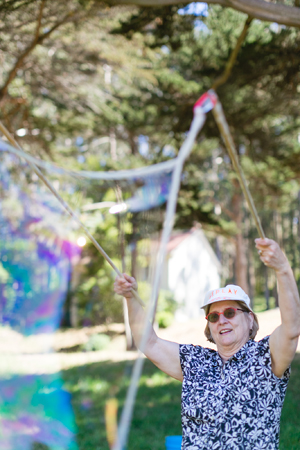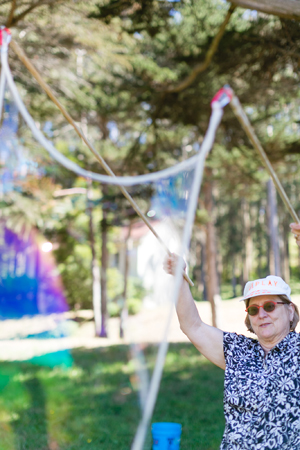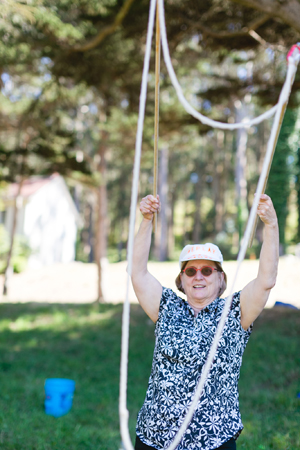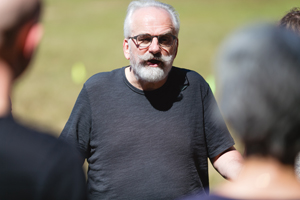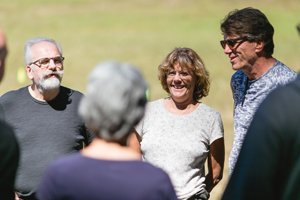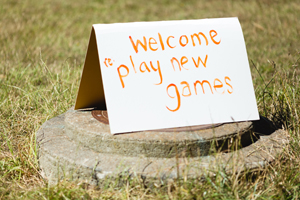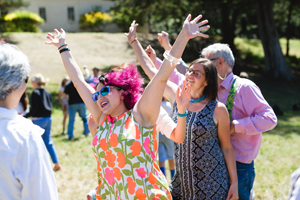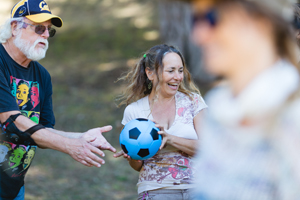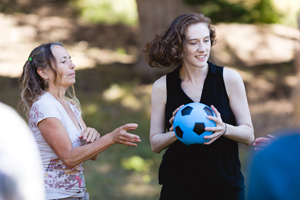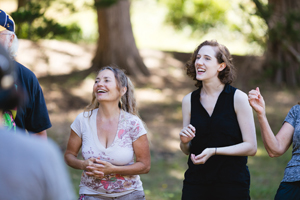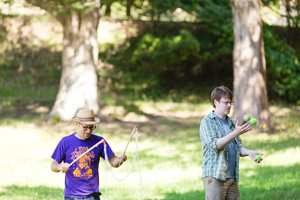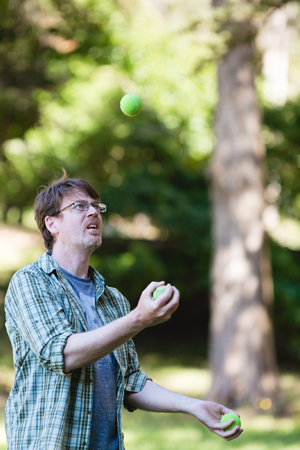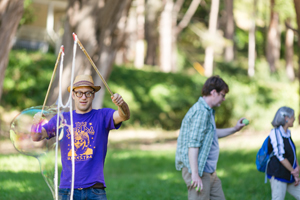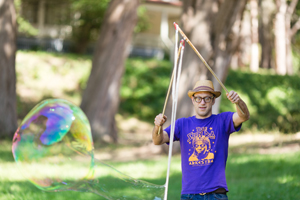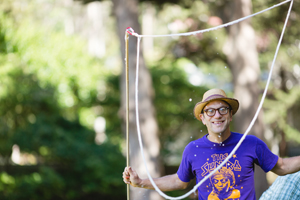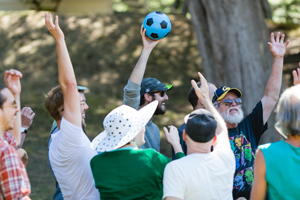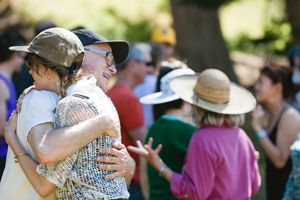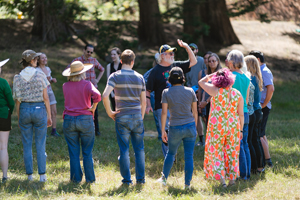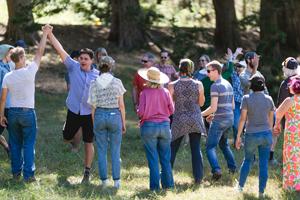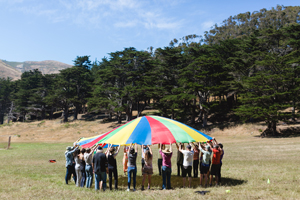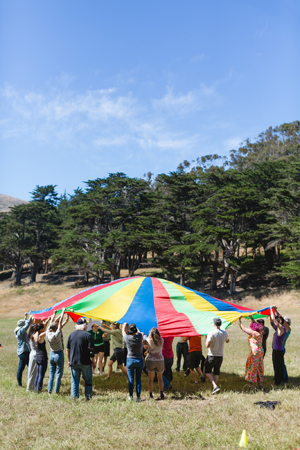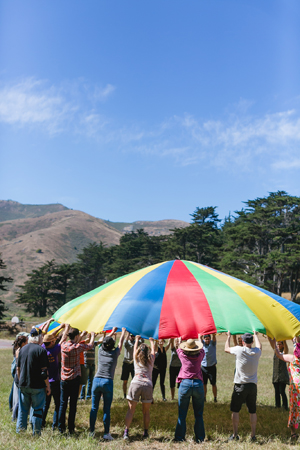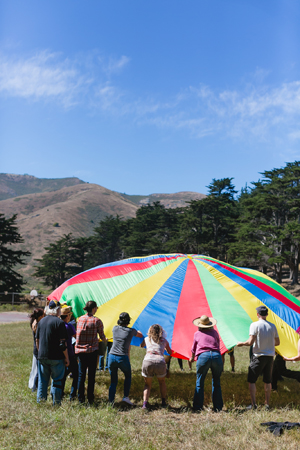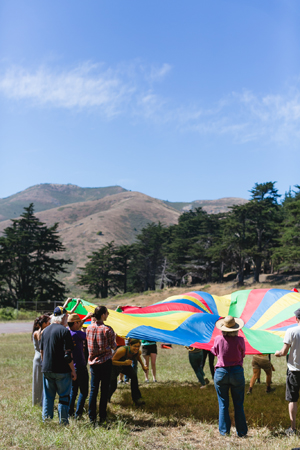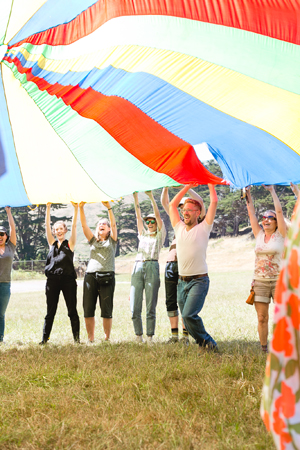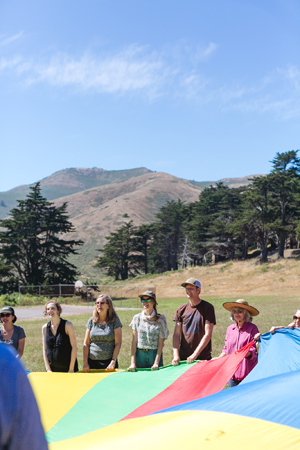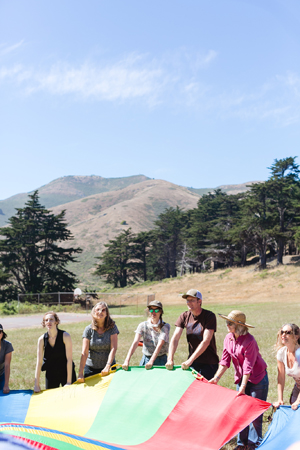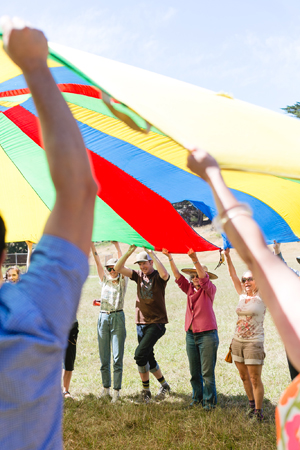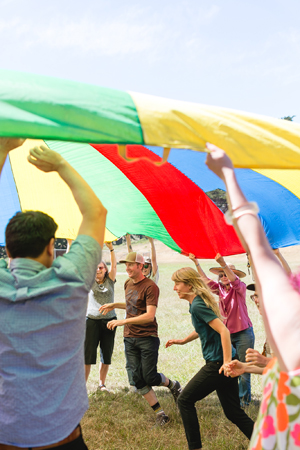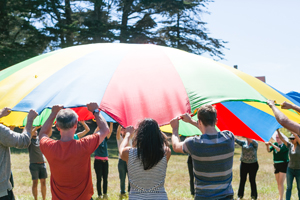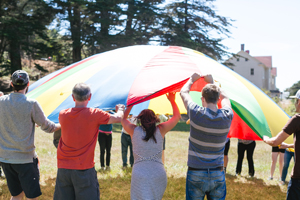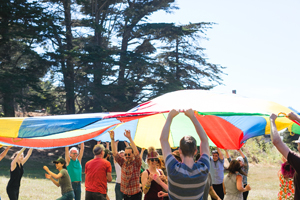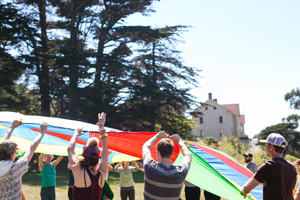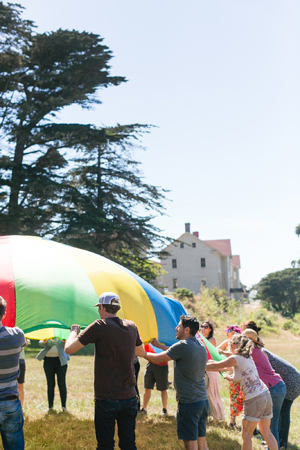 | Photo 100 | XXX | XXX | XXX | XXX |
| --- | --- | --- | --- | --- |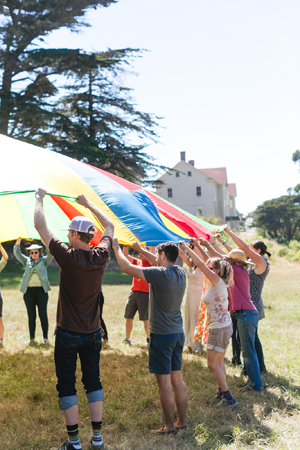 | Photo 101 | XXX | XXX | XXX | XXX |
| --- | --- | --- | --- | --- |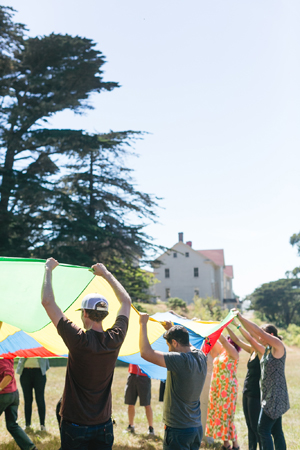 | Photo 102 | XXX | XXX | XXX | XXX |
| --- | --- | --- | --- | --- |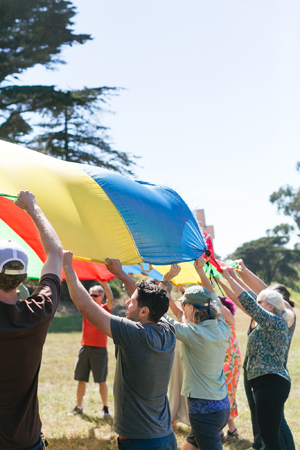 | Photo 103 | XXX | XXX | XXX | XXX |
| --- | --- | --- | --- | --- |
| Photo 104 | XXX | XXX | XXX | XXX |
| --- | --- | --- | --- | --- |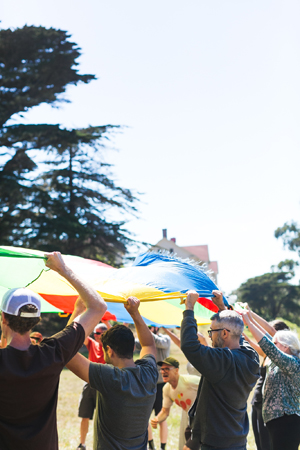 | Photo 105 | XXX | XXX | XXX | XXX |
| --- | --- | --- | --- | --- |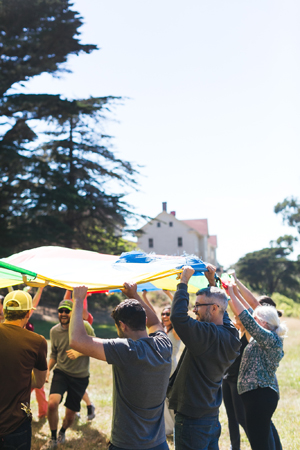 | Photo 106 | XXX | XXX | XXX | XXX |
| --- | --- | --- | --- | --- |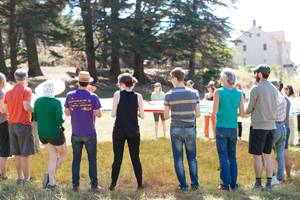 | Photo 107 | XXX | XXX | XXX | XXX |
| --- | --- | --- | --- | --- |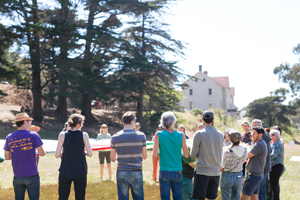 | Photo 108 | XXX | XXX | XXX | XXX |
| --- | --- | --- | --- | --- |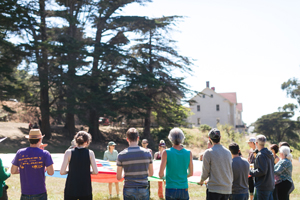 | Photo 109 | XXX | XXX | XXX | XXX |
| --- | --- | --- | --- | --- |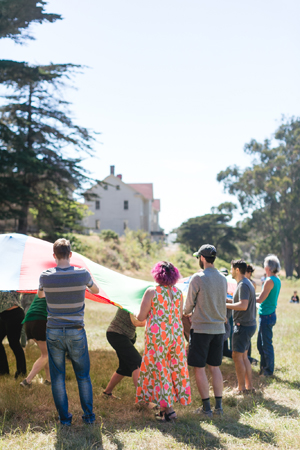 | Photo 110 | XXX | XXX | XXX | XXX |
| --- | --- | --- | --- | --- |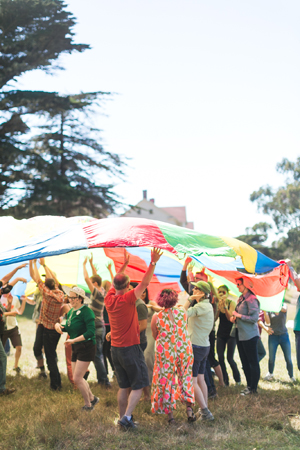 | Photo 111 | XXX | XXX | XXX | XXX |
| --- | --- | --- | --- | --- |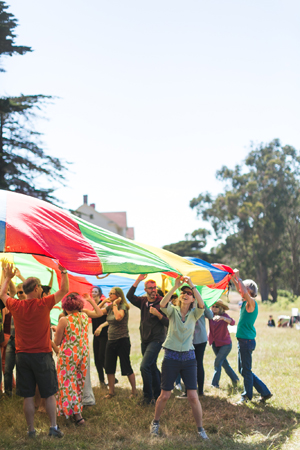 | Photo 112 | XXX | XXX | XXX | XXX |
| --- | --- | --- | --- | --- |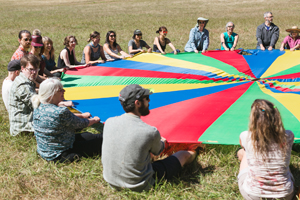 | Photo 113 | XXX | XXX | XXX | XXX |
| --- | --- | --- | --- | --- |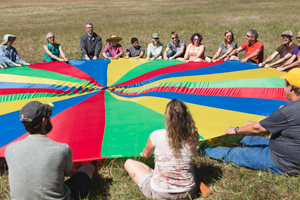 | Photo 114 | XXX | XXX | XXX | XXX |
| --- | --- | --- | --- | --- |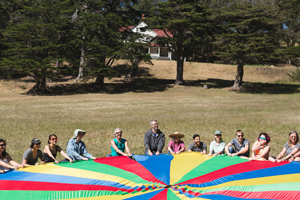 | Photo 115 | XXX | XXX | XXX | XXX |
| --- | --- | --- | --- | --- |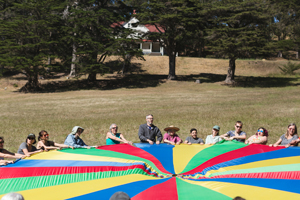 | Photo 116 | XXX | XXX | XXX | XXX |
| --- | --- | --- | --- | --- |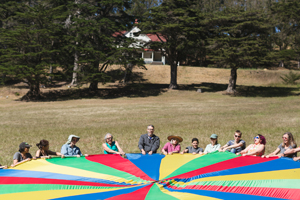 | Photo 117 | XXX | XXX | XXX | XXX |
| --- | --- | --- | --- | --- |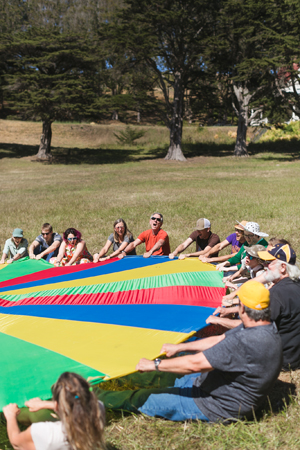 | Photo 118 | XXX | XXX | XXX | XXX |
| --- | --- | --- | --- | --- |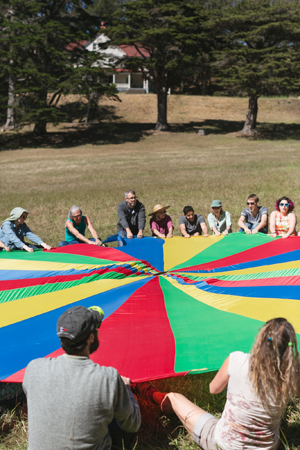 | Photo 119 | XXX | XXX | XXX | XXX |
| --- | --- | --- | --- | --- |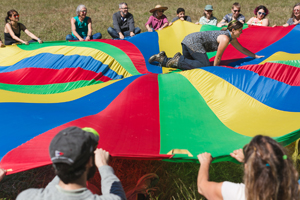 | Photo 120 | XXX | XXX | XXX | XXX |
| --- | --- | --- | --- | --- |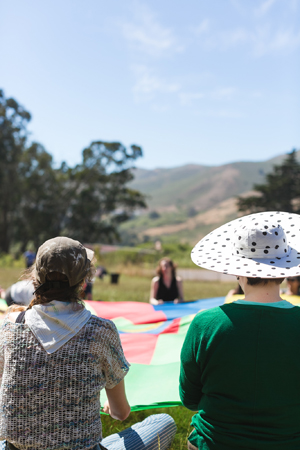 | Photo 121 | XXX | XXX | XXX | XXX |
| --- | --- | --- | --- | --- |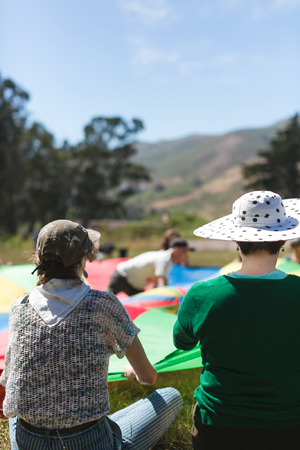 | Photo 122 | XXX | XXX | XXX | XXX |
| --- | --- | --- | --- | --- |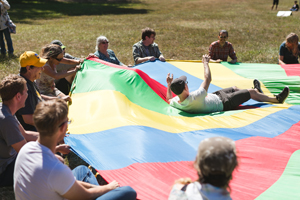 | Photo 123 | XXX | XXX | XXX | XXX |
| --- | --- | --- | --- | --- |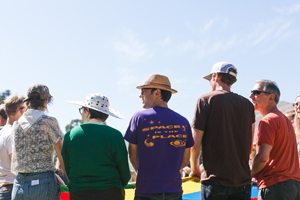 | Photo 124 | XXX | XXX | XXX | XXX |
| --- | --- | --- | --- | --- |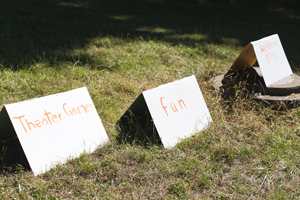 | Photo 125 | XXX | XXX | XXX | XXX |
| --- | --- | --- | --- | --- |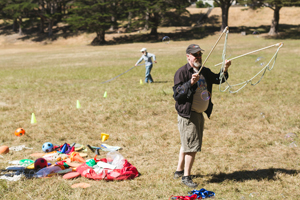 | Photo 126 | XXX | XXX | XXX | XXX |
| --- | --- | --- | --- | --- |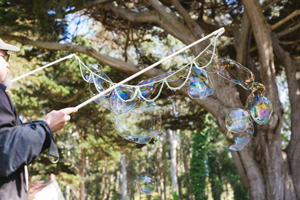 | Photo 127 | XXX | XXX | XXX | XXX |
| --- | --- | --- | --- | --- |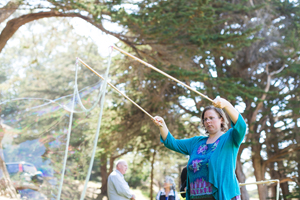 | Photo 128 | XXX | XXX | XXX | XXX |
| --- | --- | --- | --- | --- |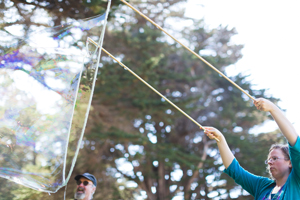 | Photo 129 | XXX | XXX | XXX | XXX |
| --- | --- | --- | --- | --- |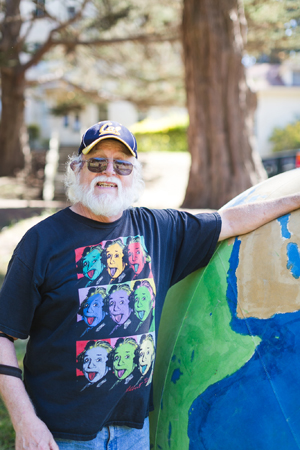 | Photo 130 | XXX | XXX | XXX | XXX |
| --- | --- | --- | --- | --- |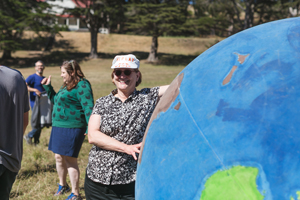 | Photo 131 | XXX | XXX | XXX | XXX |
| --- | --- | --- | --- | --- |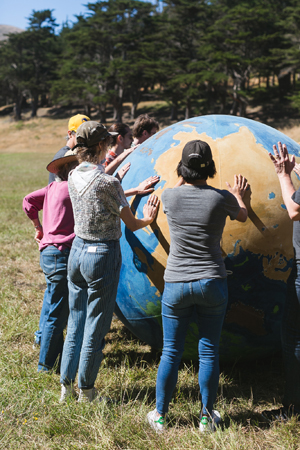 | Photo 132 | XXX | XXX | XXX | XXX |
| --- | --- | --- | --- | --- |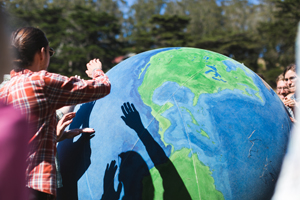 | Photo 133 | XXX | XXX | XXX | XXX |
| --- | --- | --- | --- | --- |
| Photo 134 | XXX | XXX | XXX | XXX |
| --- | --- | --- | --- | --- |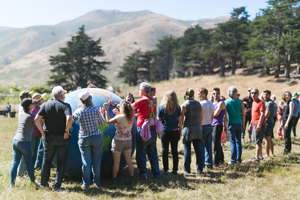 | Photo 135 | XXX | XXX | XXX | XXX |
| --- | --- | --- | --- | --- |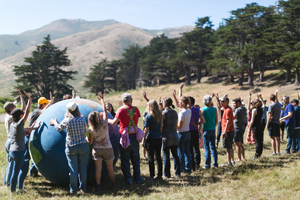 | Photo 136 | XXX | XXX | XXX | XXX |
| --- | --- | --- | --- | --- |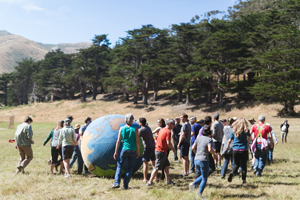 | Photo 137 | XXX | XXX | XXX | XXX |
| --- | --- | --- | --- | --- |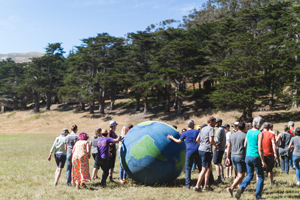 | Photo 138 | XXX | XXX | XXX | XXX |
| --- | --- | --- | --- | --- |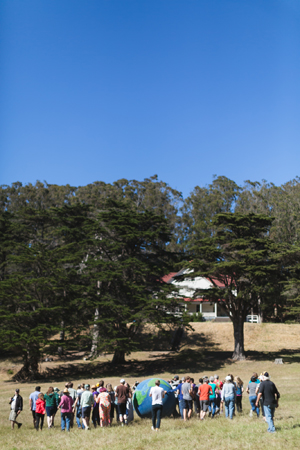 | Photo 139 | XXX | XXX | XXX | XXX |
| --- | --- | --- | --- | --- |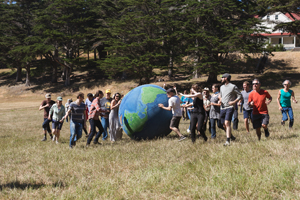 | Photo 140 | XXX | XXX | XXX | XXX |
| --- | --- | --- | --- | --- |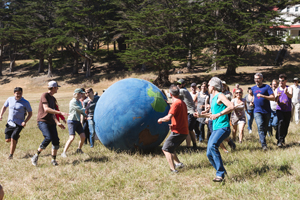 | Photo 141 | XXX | XXX | XXX | XXX |
| --- | --- | --- | --- | --- |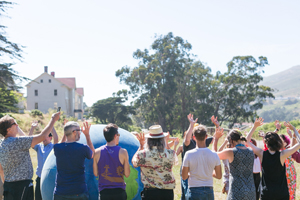 | Photo 142 | XXX | XXX | XXX | XXX |
| --- | --- | --- | --- | --- |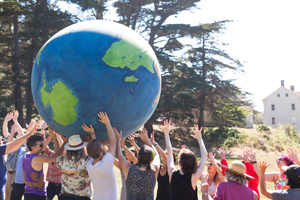 | Photo 143 | XXX | XXX | XXX | XXX |
| --- | --- | --- | --- | --- |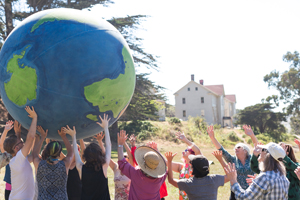 | Photo 144 | XXX | XXX | XXX | XXX |
| --- | --- | --- | --- | --- |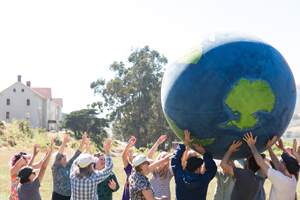 | Photo 145 | XXX | XXX | XXX | XXX |
| --- | --- | --- | --- | --- |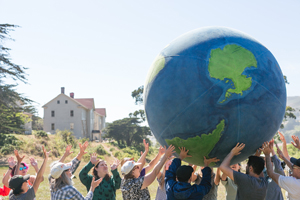 | Photo 146 | XXX | XXX | XXX | XXX |
| --- | --- | --- | --- | --- |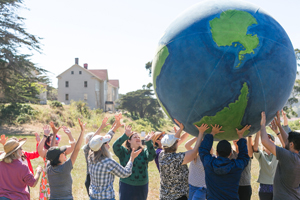 | Photo 147 | XXX | XXX | XXX | XXX |
| --- | --- | --- | --- | --- |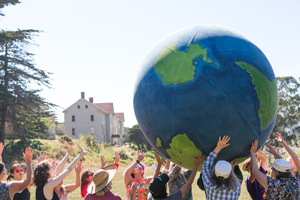 | Photo 148 | XXX | XXX | XXX | XXX |
| --- | --- | --- | --- | --- |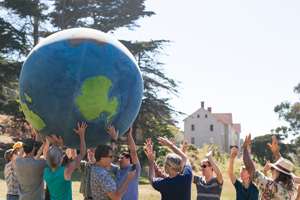 | Photo 149_Headlands | XXX | XXX | XXX | XXX |
| --- | --- | --- | --- | --- |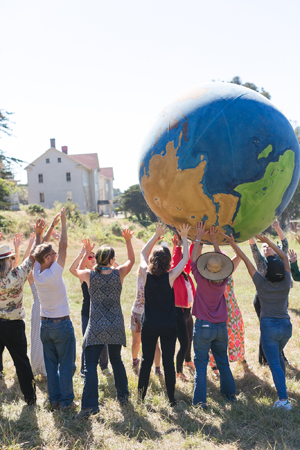 | Photo 150 | XXX | XXX | XXX | XXX |
| --- | --- | --- | --- | --- |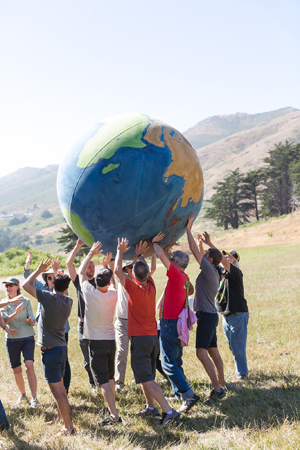 | Photo 151 | XXX | XXX | XXX | XXX |
| --- | --- | --- | --- | --- |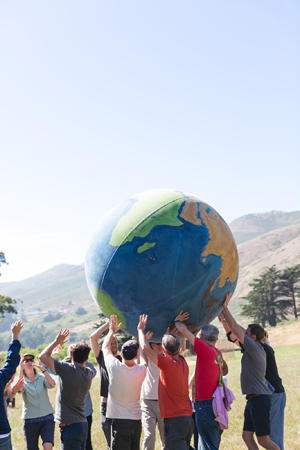 | Photo 152 | XXX | XXX | XXX | XXX |
| --- | --- | --- | --- | --- |
| Photo 153 | XXX | XXX | XXX | XXX |
| --- | --- | --- | --- | --- |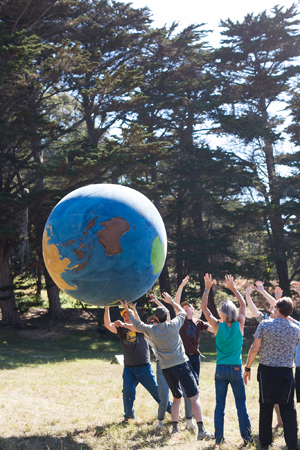 | Photo 154 | XXX | XXX | XXX | XXX |
| --- | --- | --- | --- | --- |
| Photo 155 | XXX | XXX | XXX | XXX |
| --- | --- | --- | --- | --- |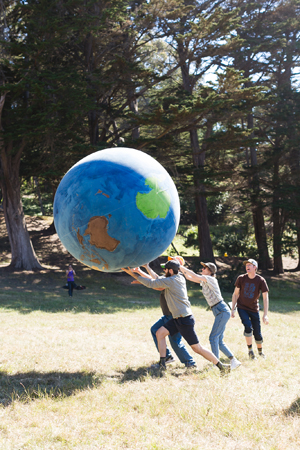 | Photo 156 | XXX | XXX | XXX | XXX |
| --- | --- | --- | --- | --- |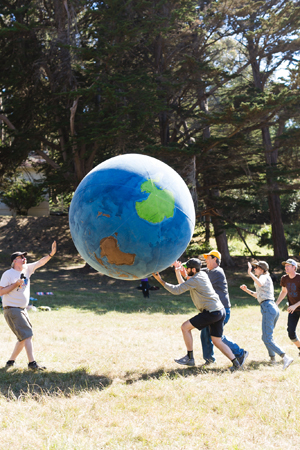 | Photo 157 | XXX | XXX | XXX | XXX |
| --- | --- | --- | --- | --- |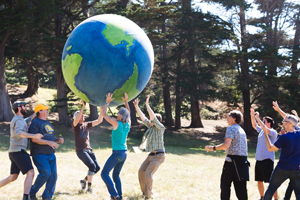 | Photo 158 | XXX | XXX | XXX | XXX |
| --- | --- | --- | --- | --- |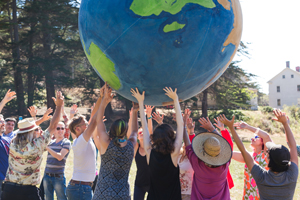 | Photo 159 | XXX | XXX | XXX | XXX |
| --- | --- | --- | --- | --- |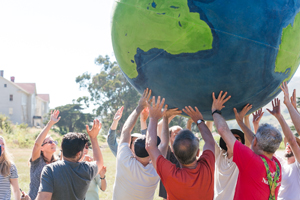 | Photo 160 | XXX | XXX | XXX | XXX |
| --- | --- | --- | --- | --- |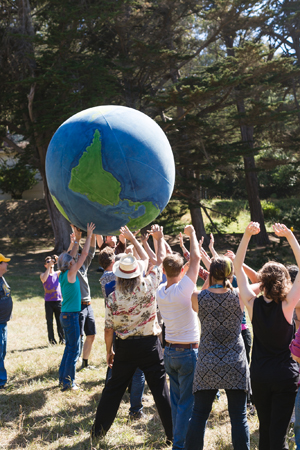 | Photo 161 | XXX | XXX | XXX | XXX |
| --- | --- | --- | --- | --- |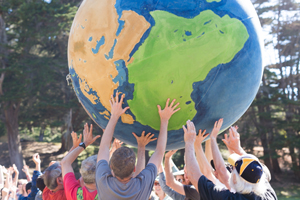 | Photo 162 | XXX | XXX | XXX | XXX |
| --- | --- | --- | --- | --- |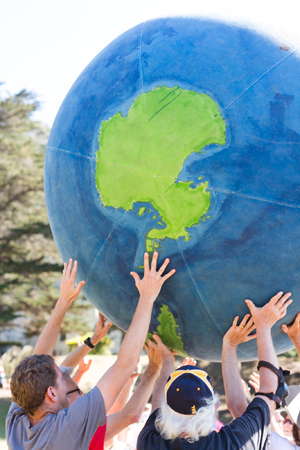 | Photo 163 | XXX | XXX | XXX | XXX |
| --- | --- | --- | --- | --- |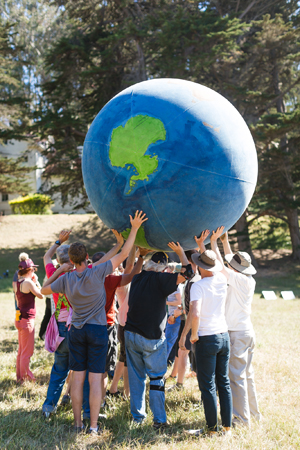 | Photo 164 | XXX | XXX | XXX | XXX |
| --- | --- | --- | --- | --- |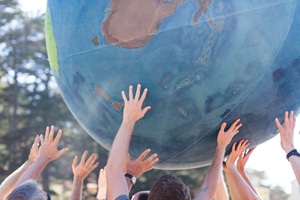 | Photo 165 | XXX | XXX | XXX | XXX |
| --- | --- | --- | --- | --- |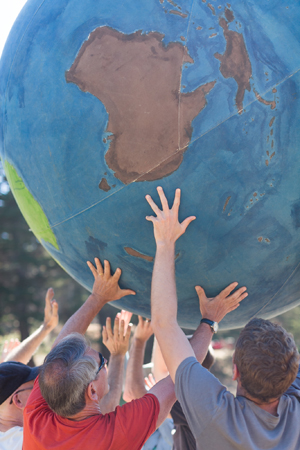 | Photo 166 | XXX | XXX | XXX | XXX |
| --- | --- | --- | --- | --- |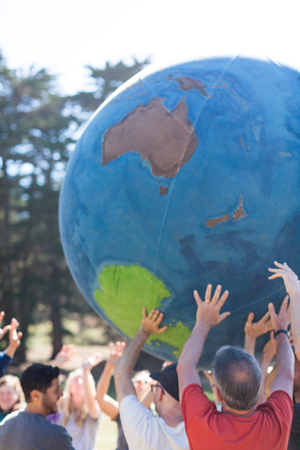 | Photo 167 | XXX | XXX | XXX | XXX |
| --- | --- | --- | --- | --- |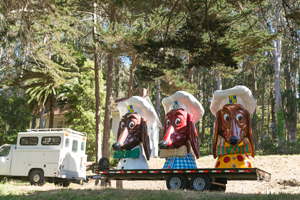 | Photo 168 | XXX | XXX | XXX | XXX |
| --- | --- | --- | --- | --- |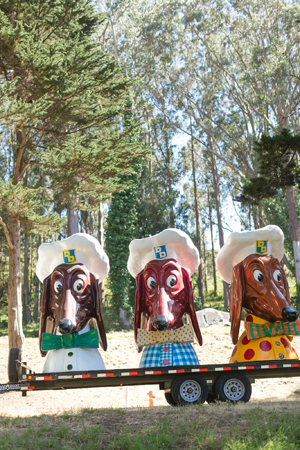 | Photo 169 | XXX | XXX | XXX | XXX |
| --- | --- | --- | --- | --- |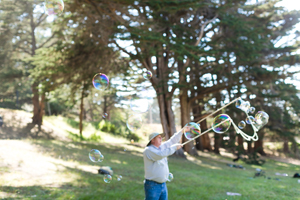 | Photo 170 | XXX | XXX | XXX | XXX |
| --- | --- | --- | --- | --- |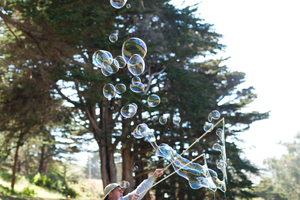 | Photo 171 | XXX | XXX | XXX | XXX |
| --- | --- | --- | --- | --- |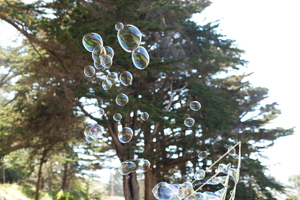 | Photo 172 | XXX | XXX | XXX | XXX |
| --- | --- | --- | --- | --- |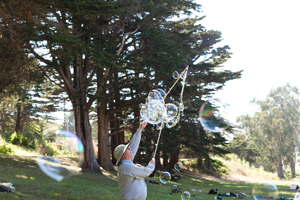 | Photo 173 | XXX | XXX | XXX | XXX |
| --- | --- | --- | --- | --- |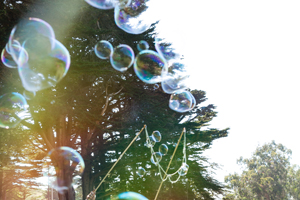 | Photo 174 | XXX | XXX | XXX | XXX |
| --- | --- | --- | --- | --- |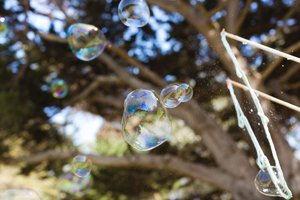 | Photo 175 | XXX | XXX | XXX | XXX |
| --- | --- | --- | --- | --- |
Return to New Games Reunion main page